DARTMOUTH MUSEUM'S ARCHIVE LIBRARY
Busy Butterwalk, Early 1900s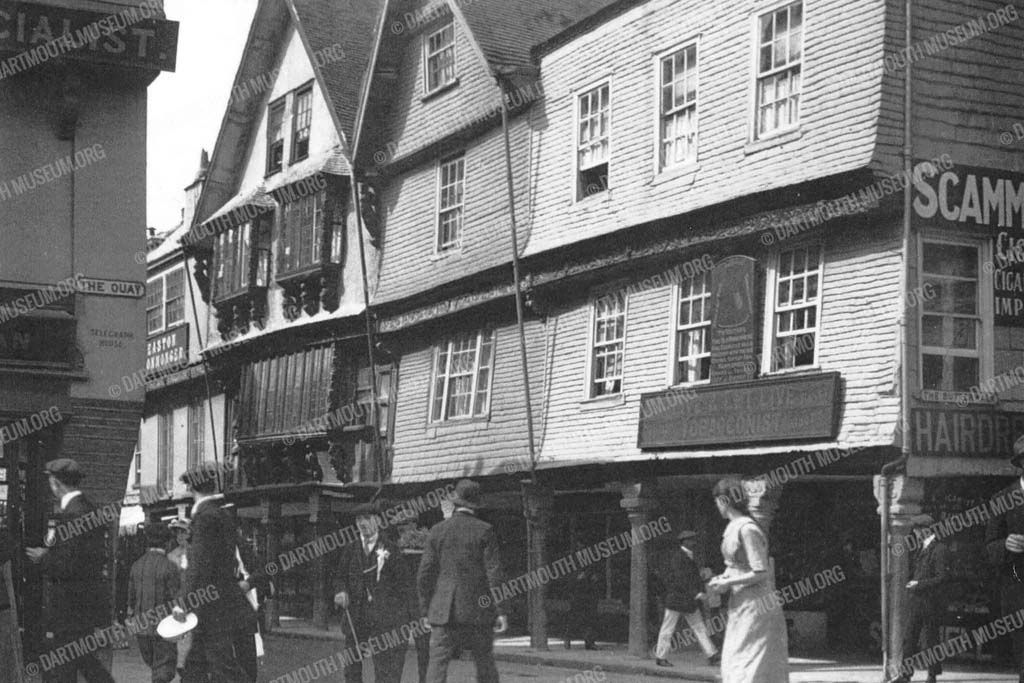 Archive Name: Busy Butterwalk, Early 1900s
Digital Archive Ref ID: DA-B0118
Catalogue ID:
File Size: 690KB
File Type: JPG
Description: Historical photograph of a busy scene at Dartmouth's Butterwalk on the corner of the Quay between 1909 – 1914, showing the present Dartmouth Museum building.
PERMISSION OF USE REQUEST
If you wish to request permission to use this archive item, please complete this short form below with your details and requirements.
Please include the Digital Archive Ref ID and Item Name below.
DARTMOUTH MUSEUM'S ARCHIVE LIBRARY