DARTMOUTH MUSEUM'S ARCHIVE LIBRARY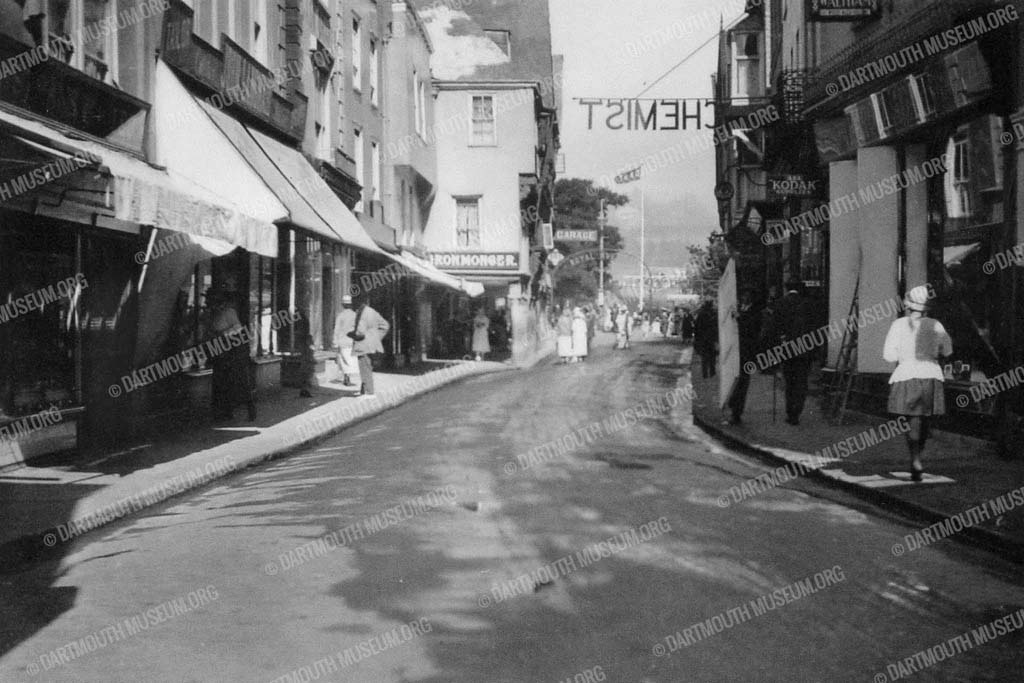 Archive Name: Duke Street, 1925
Digital Archive Ref ID: DA-B0116
Catalogue ID:
File Size: 1.56MB
File Type: JPG
Description: Historical photograph of Duke Street in Dartmouth looking towards the Butterwalk in 1925. All shops left were demolished by a bomb in February 1943.
PERMISSION OF USE REQUEST
If you wish to request permission to use this archive item, please complete this short form below with your details and requirements.
Please include the Digital Archive Ref ID and Item Name below.
DARTMOUTH MUSEUM'S ARCHIVE LIBRARY